Die FibeAir IP-20S ist eine All-Outdoor Lösung für Access Sites.
Die IP-20S ist eine kostenoptimierte Lösung für Acces Sites. Sie bietet trotzdem eine hohe Übertragungsbandbreite und einen breiten Funktionalitätenmix.
Die IP-20S ist für jede verfügbare lizenzpflichtige Richtfunkfrequenz geeignet. Mit einem 28 MHz Kanal können Übertragungsgeschwindigkeiten von bis zu 500 Mbit/s erreicht werden.
500 MBits/s Übertragungsgeschwindigkeit
Frequenzbereich von 6 bis 42 GHz
Adaptive Modulation QPSK bis 2048 QAM
ATPC
Header De-duplication
AES-256 Radio encryption
Konfigurationen: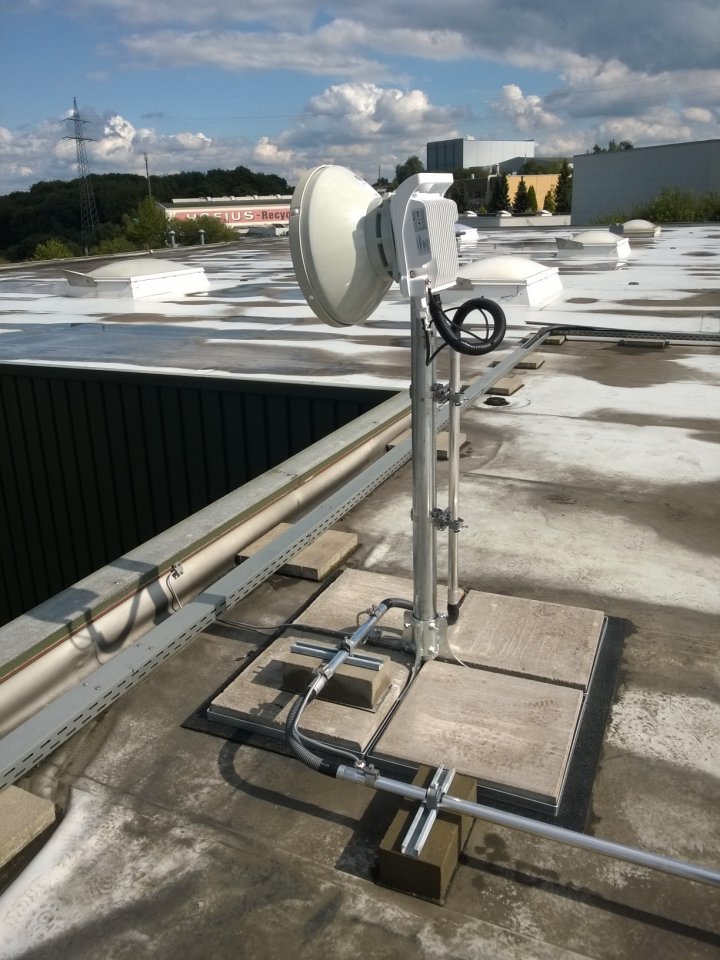 Carrier Ethernet Features
Latency über den Radio Link: < 0,15ms
"Jumbo" Frame: bis 9600 Bytes
Frame Cut-Through Support
Header De-Duplication
Integrierter Carrier Ethernet Switch
maximale Anzahl der Ethernet Services: 257
MAC Adress learning
802.3ac – Ethernet VLANs
802.1Q – Virtual LAN (VLAN)
802.1ad (Provider Bridges – QinQ)
802.3ad link aggregation
802.3x (Flow Control)
QoS
802.1p Class of service
Advanced CoS classification and remarking
Per interface CoS based packet queuing/buffering (8 queues)
Per queue statistics
Tail-drop and WRED with CIR/EIR support
Flexible scheduling schemes (SP/WFQ/Hierarchical)
Per interface and per queue traffic shaping
2 Gbit packet buffer
Y.1731
IPv4 und IPv6
MPLS-TP und SDN-ready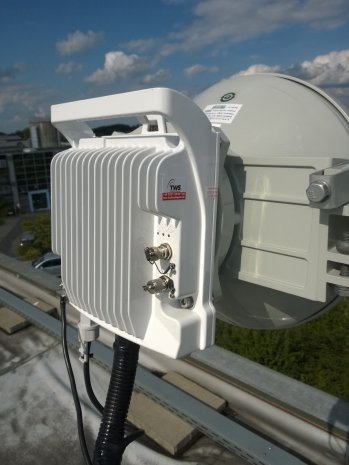 Stromanschluss (-48 DC)
1 x 10/100/1000 Base-T (RJ45) mit PoE Eingang
2 x 10/100/1000 Base-T (RJ45) oder 2 x 1000 Base-X (SFP)

1000 Base-LX (1300 nm)
1000 Base-SX (850 nm)

Management-Port: 10/100 Base-T (RJ45)
RSL Interface
1 x RF-Interface
Webbasierter Element Manager
CLI-Commandos
HTTP, HTTPS, Telnet, SSH-2, FTP, SFTP
OAM: CFM (802.1ag)
SNMP V1, V2c, V3
Elektrische und Mechanische Daten
Arbeitstemperatur : -33 °C bis + 55°C
Betriebsspannung: – 48 V DC
Eingangsspannung: -40,5 V bis – 60 V DC
Leistungsaufnahme: 55  – 62 W
Abmessungen: 230 mm (Höhe) x 230 mm (Breite) x 98 mm (Tiefe)
Gewicht: 6,5 kg
Haben Sie eine Frage zum Produkt ?
Wünschen Sie weitere Informationen?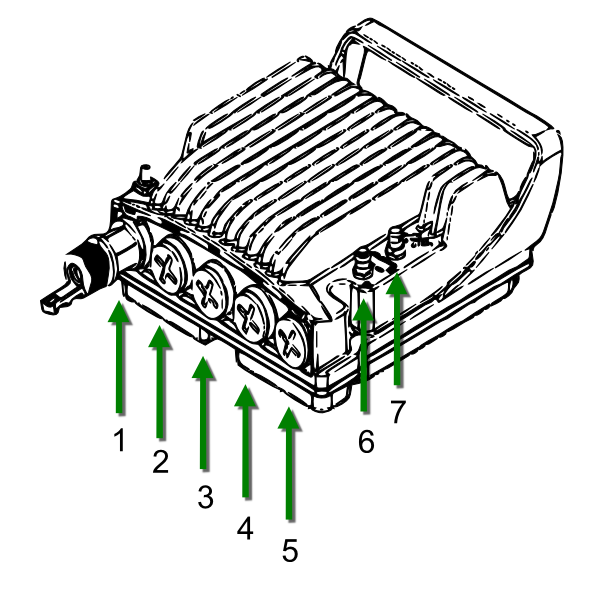 Stromanschluss (-48V DC)
Datenport 1 (10/100/100 Base-T – RJ45, PoE)
Datenport 2

10/100/1000 Base-T (RJ45)
1000 Base-X (SFP)

Datenport 3 / Extension Port

10/100/1000 Base-T (RJ45)
1000 Base-X (SFP)

Management Port
RSL- Port (BNC)
Source sharing (TNC Connector)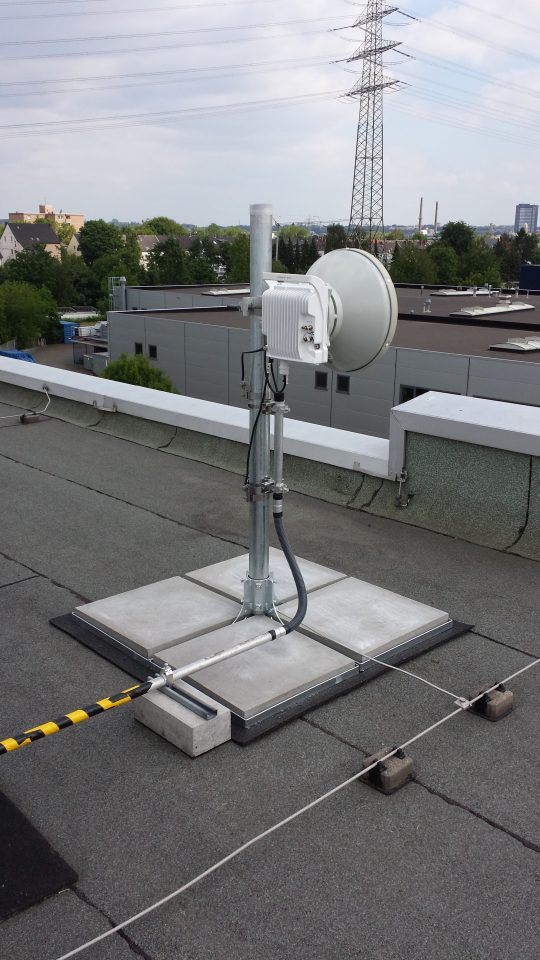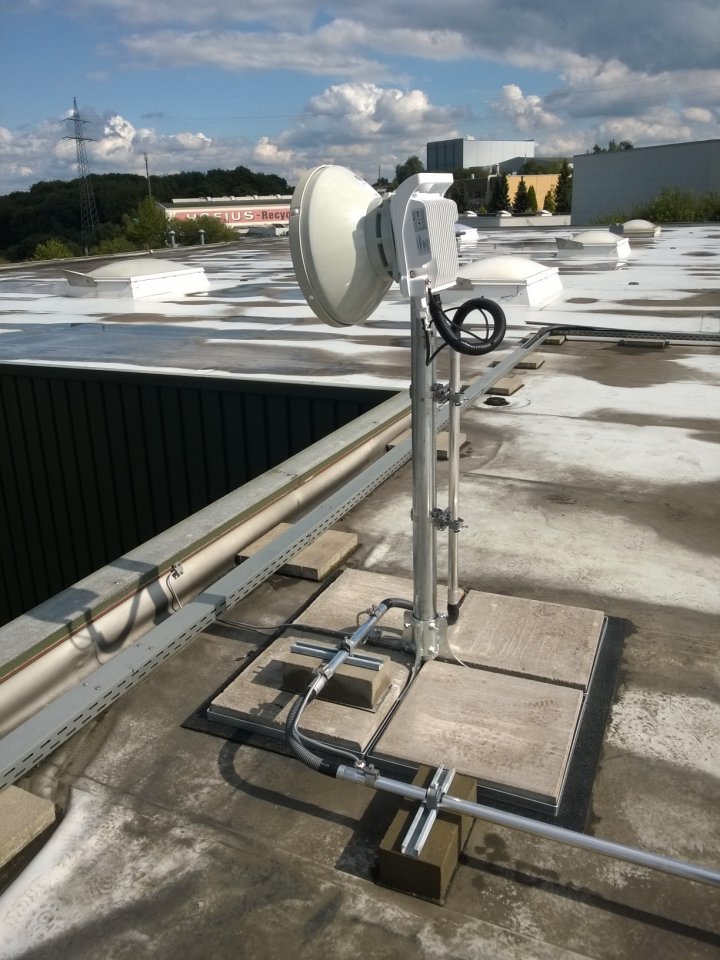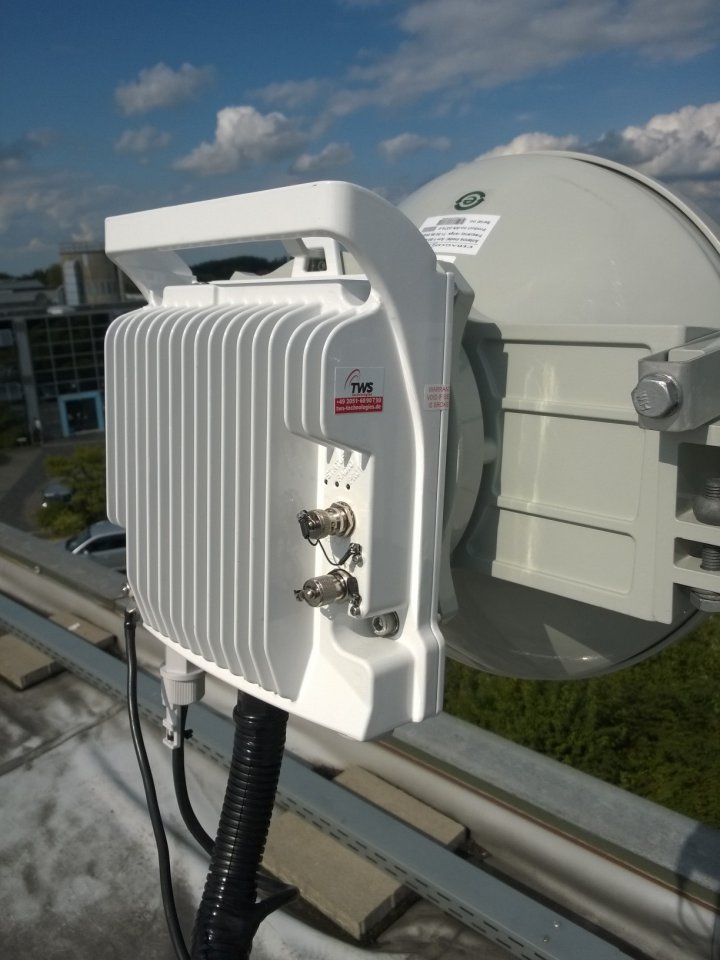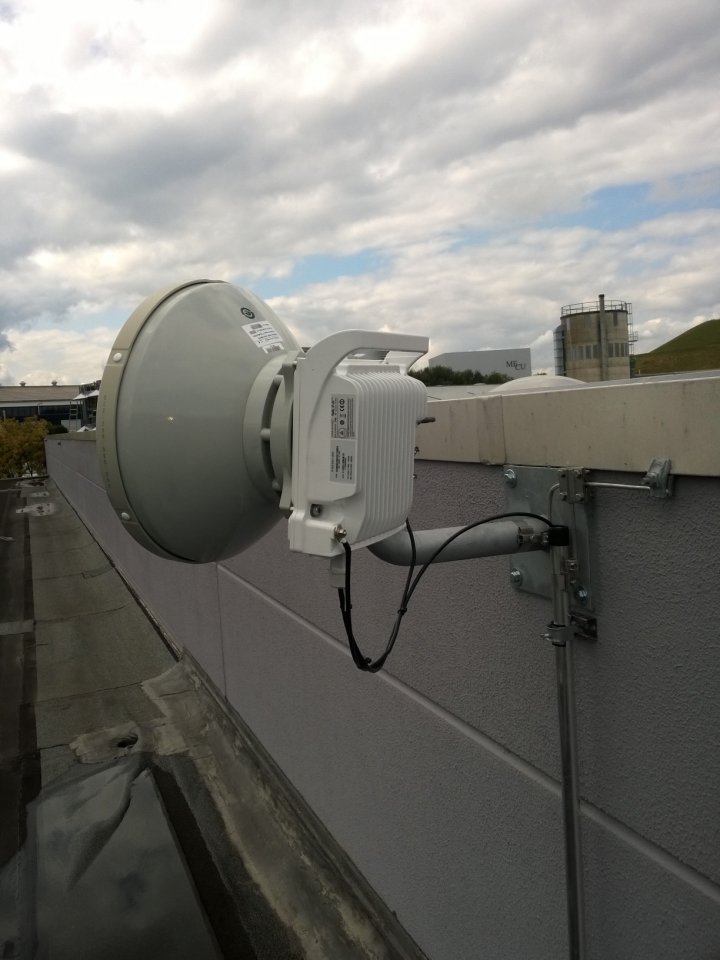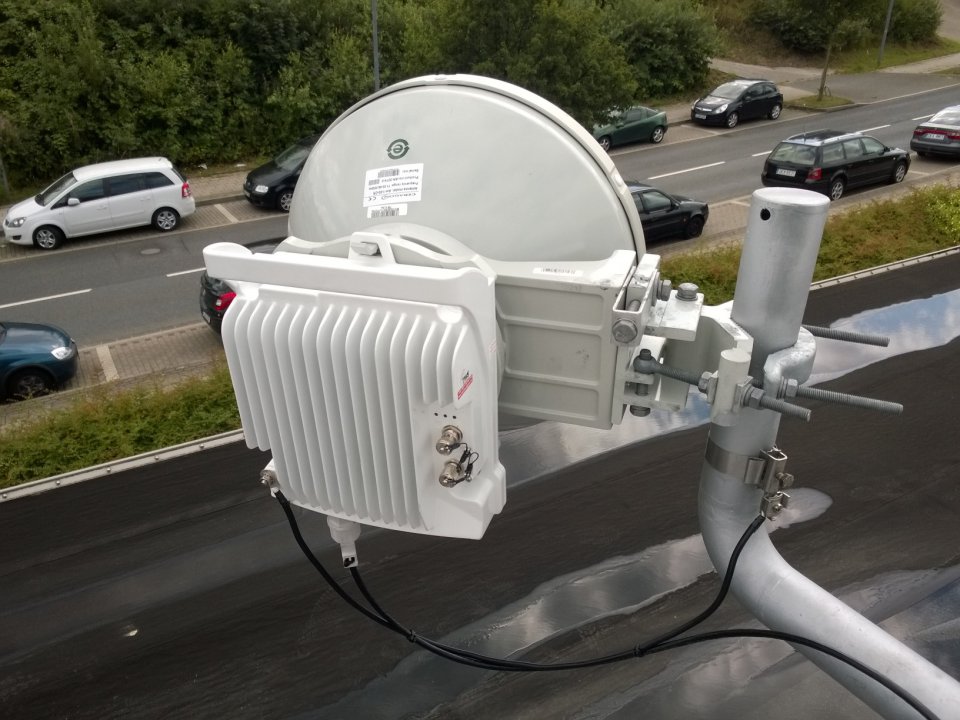 Sprache: Englisch
Größe: 1,0 MB
Typ: PDF
Die TWS technologies GmbH bietet Ihnen Kompetenz für Ihr Richtfunk- oder Mobilfunkprojekt. Sie möchten zwei Standorte mit Funk verbinden? Oder Sie sind auf der Suche nach einer Alternative zu einer teuren Festnetzanbindung? Dann ist die TWS technologies Ihr Ansprechpartner, um passende Lösungen für Ihr Netzwerk zu realisieren.
Alle Inhalte dieser Website sind urheberrechtlich geschützt und dürfen nicht ohne schriftliche Genehmigung übernommen werden.
TWS technologies GmbH
Am Lindenkamp 21
D-42549 Velbert
Tel. +49 2051 6090 790
Fax. +49 2051 6090 794
E-Mail info@tws-technologies.de