Die Indoor-Unit FibeAir-20G wurde speziell für Edge- und Ringknoten im Netzwerk entwickelt.

Neben der hohen Übertragungskapazität bietet die IP-20G vollständige TDM- Unterstützung und eine breite Auswahl von Carrier Ethernet Services an.
Die FibeAir IP-20G ist kompakt aufgebaut und belegt nur eine Höheneinheit im 19″ Rack. Sie ist mit einem passiven Kühlkörper ausgerüstet.
Folgende Hardwareoptionen sind verfügbar:
6 x Ethernet Interface
ein oder zwei Radiointerface
ein oder zwei Stromversorgungseinheiten (Redundanz)
optional 16 x E1 Schnittstellen
4 – 42 GHz
Packet oder TDM Traffic Transport
Adaptive Modulation (ACM): QPSK – 2048 QAM
Bandbreite skalierbar bis 1 Gbit/s
bis zu 30% Kapazitätserhöhung durch Header De-duplication
Latenz über den Radiolink: < 0,15 ms bei 400 Mbps
"Jumbo" Frame Support bis 9600 Bytes
XPIC
Hot Standby, Frequenz Diversity, Space Diversity
Konfigurationen mit RFU-C: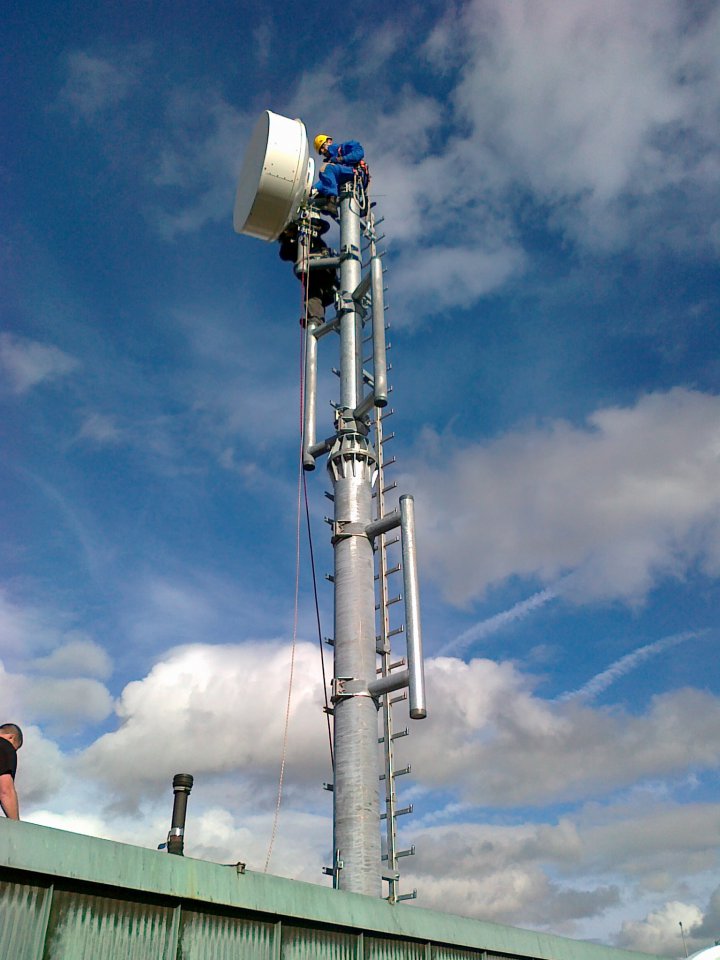 Carrier Ethernet Features
Frame Cut-Through Support
Header De-Duplication
Integrierter Carrier Ethernet Switch

MEF 6,10
maximale Anzahl der Ethernet Services: 257
MAC Adress learning
802.3ac – Ethernet VLANs
802.1Q – Virtual LAN (VLAN)
802.1ad (Provider Bridges – QinQ)
802.3ad Link Aggregation
802.3x (Flow Control)

QoS

802.1p Class of service
Advanced CoS classification and remarking
Per interface CoS based packet queuing/buffering (8 queues)
Per queue statistics
Tail-drop and WRED with CIR/EIR support
Flexible scheduling schemes (SP/WFQ/Hierarchical)
Per interface and per queue traffic shaping
2 Gbit packet buffer
Y.1731
IPv4 und IPv6
MPLS-TP und SDN-ready
Carrier-grade service resiliency (G.8032, MSTP)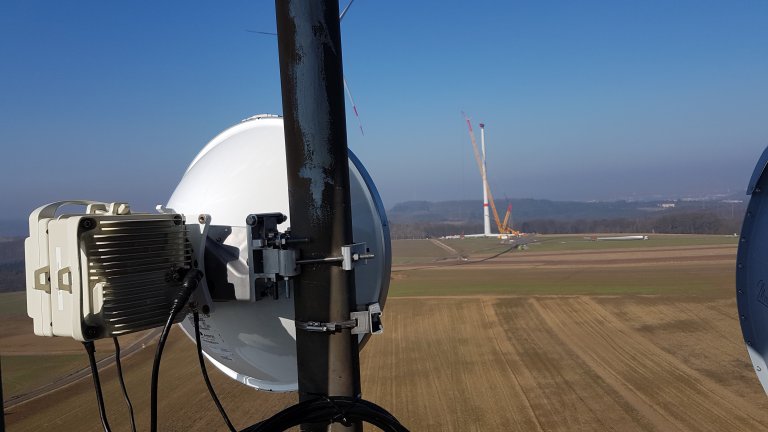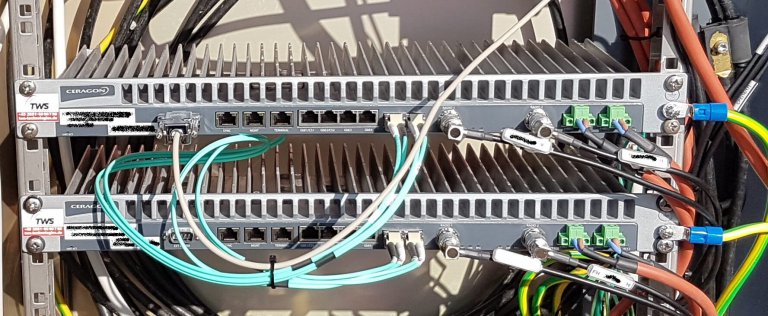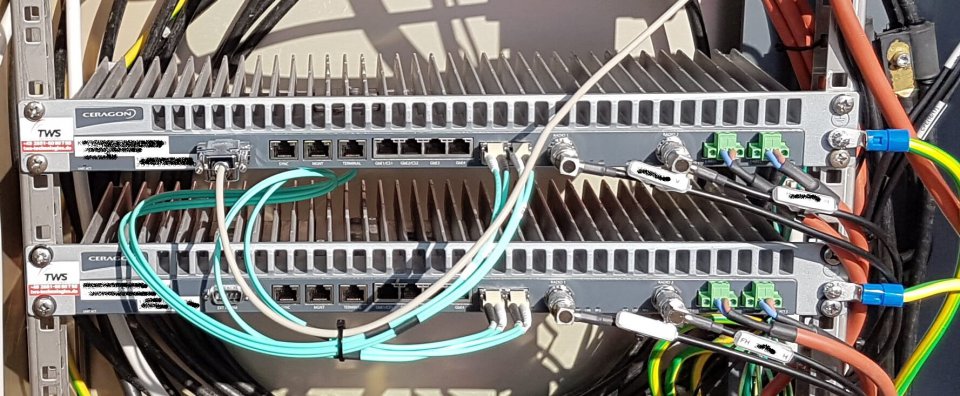 4 x 10/100/1000 Base-T (RJ45)
2 x 1000 Base-X (SFP)

1000 Base-LX (1310 nm)
1000 Base-SX (850 nm)

16 x E1 – optional (MDR 69-pin)
2 x FE Management Port (RJ45)
Externe Alarme (DB9)
Stromanschluss -48V – optional 2 fach
RF-Interface (TNC) – optional 2 fach
Terminalinterface (RJ45)
Sync In/Out (RJ45)
Webbasierter Element Manager
CLI-Commandos
HTTP, HTTPS, Telnet, SSH-2, FTP, SFTP
OAM: CFM (802.1ag)
SNMP V1, V2c, V3
XML over HTTP/HTTPS to NMS
Elektrische und Mechanische Daten
Arbeitstemperatur : -5 °C bis + 55°C
Betriebsspannung: – 48 V DC
Eingangsspannung: -40 V bis – 60 V DC
Leistungsaufnahme:

23,5 W mit einem Radiointerface
+ 2,9W mit zweitem Radiointerface
+ 11W für 16 E1
+ RFU-C

6 – 26 GHz (1 + 0 : 22 W,  1 + 1: 39 W
28 – 42 GHz (1 + 0: 26 W, 1 + 1: 43 W

Abmessungen: 44 mm (Höhe) x 426 mm (Breite) x 180 mm (Tiefe)
Gewicht: 2,5 kg
Haben Sie eine Frage zum Produkt ?
Wünschen Sie weitere Informationen?

16 x E1 / DS1s (Optional)
Externe Alarme (DB9)
Sync Interface In/Out (RJ45)
2 x Fast Ethernet Management Port (RJ45)
Terminal Interface (RJ45)
4 x 10/100/1000 Base-T oder Cascading Interface (RJ-45)
2 x 10/100/1000 Base-X (SFP)

1000Base-LX (1310 nm)
1000Base-SX (859 nm)

Radio Interfaces
Stromanschluss (-48V DC)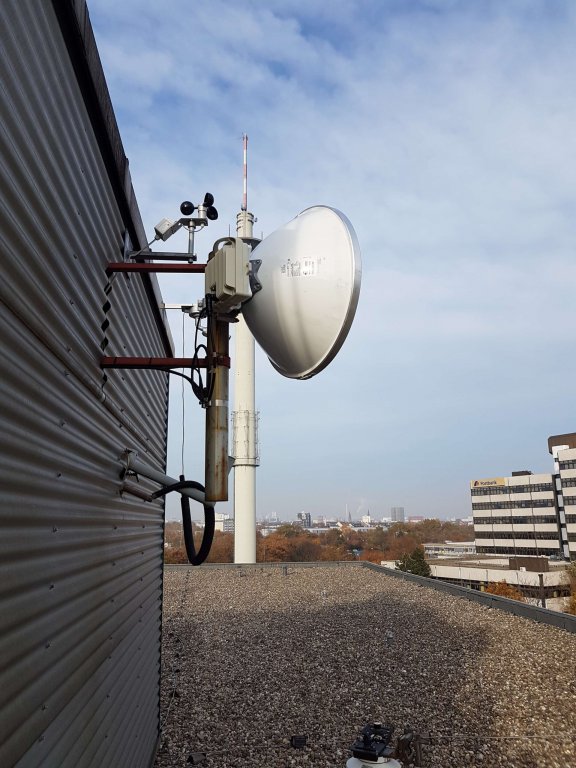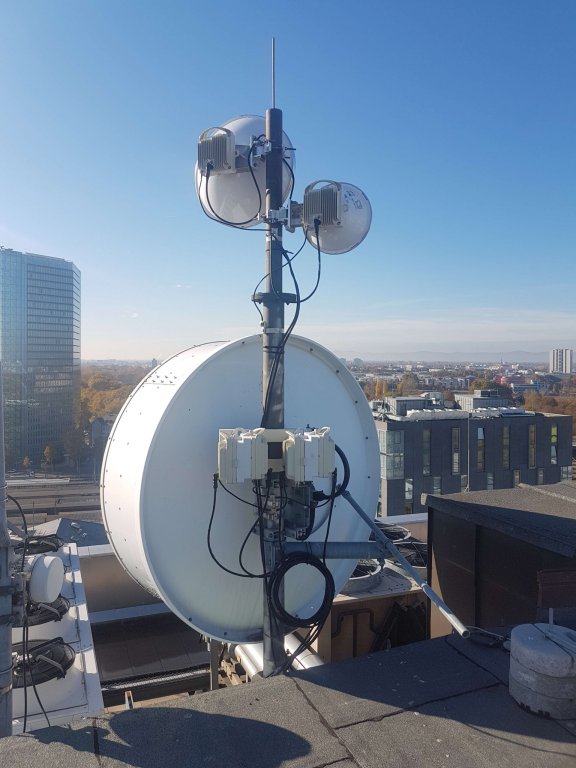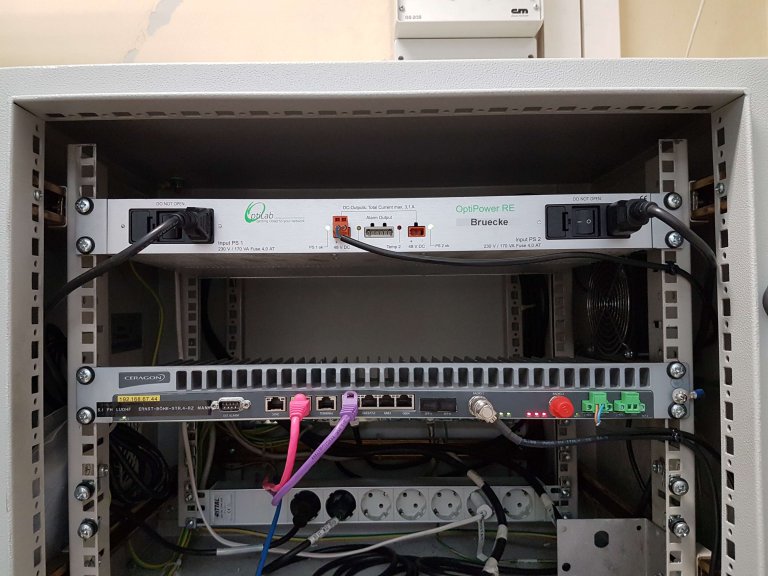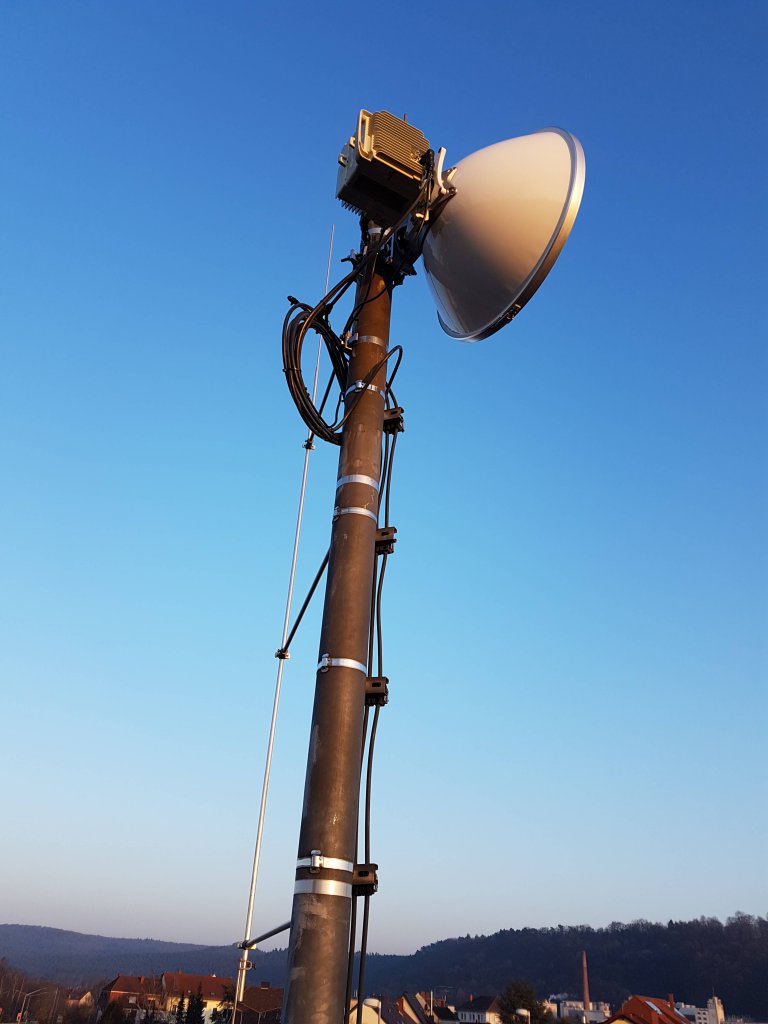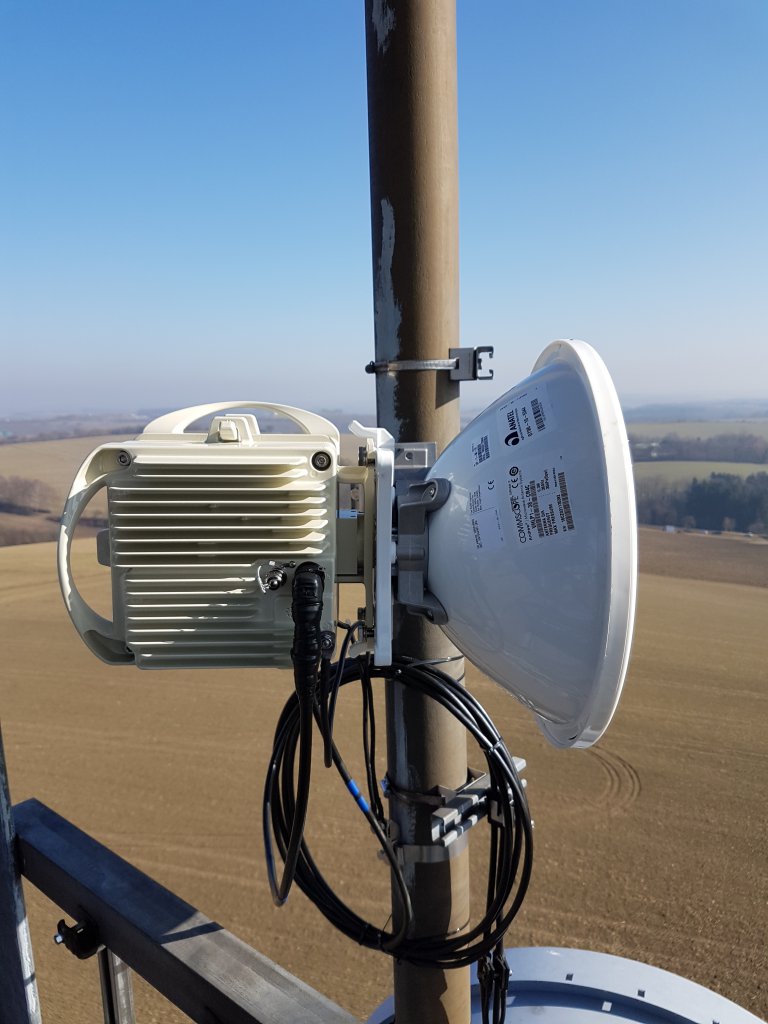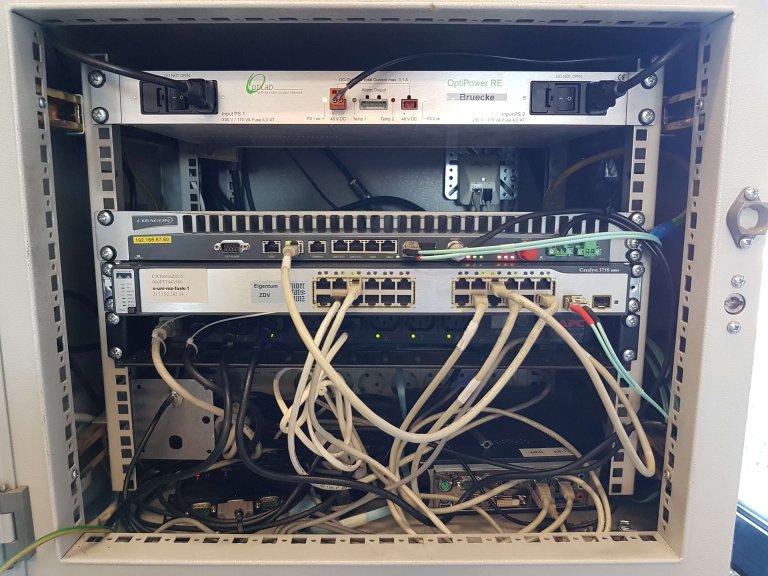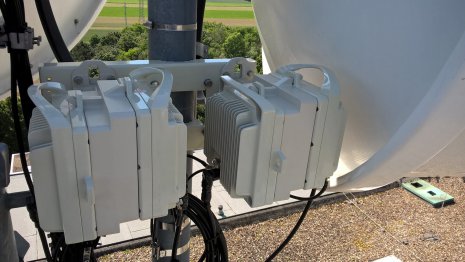 Die TWS technologies GmbH bietet Ihnen Kompetenz für Ihr Richtfunk- oder Mobilfunkprojekt. Sie möchten zwei Standorte mit Funk verbinden? Oder Sie sind auf der Suche nach einer Alternative zu einer teuren Festnetzanbindung? Dann ist die TWS technologies Ihr Ansprechpartner, um passende Lösungen für Ihr Netzwerk zu realisieren.
Alle Inhalte dieser Website sind urheberrechtlich geschützt und dürfen nicht ohne schriftliche Genehmigung übernommen werden.
TWS technologies GmbH
Am Lindenkamp 21
D-42549 Velbert
Tel. +49 2051 6090 790
Fax. +49 2051 6090 794
E-Mail info@tws-technologies.de